Maybe you have found your dream home and signed on the line to buy. But, you aren't finished yet. You still have things to do before the moving truck arrives. Failing to properly take possession of your home might create problems down the road.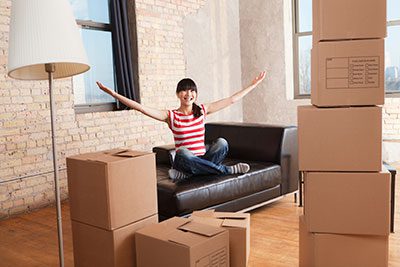 Below are a few of the procedures you usually need to undertake before you finally shut the door in your new home. One of them includes getting homeowners coverage.
Get Homeowners Insurance
By investing in homeowners insurance, you help protect your home from danger. Should an unforeseen hazard strike your property, it might create significant damage. That damage will cost you money.
If you don't have homeowners insurance, you might have to pay for these damages out-of-pocket. If these costs are extremely high, it might spell trouble for your wallet. However, with insurance, you can get the funds you need to protect your home without using your own money. Some of the coverage you likely need is:
Property insurance: To protect your house and potentially other structures on your property
Possessions coverage: Your personal items cost money, and replacing them is important. This coverage can help you get the money to replace some or all of the damaged items.
Liability coverage: You or your family's actions might harm a visitor to your home, or damage someone else's property. Liability protection can help you repay the affected party for their losses.
Remember, you will need to get specific coverage for your home. Ask your agent about your policy's monetary limits, as well as other types of coverage. For example, you might need to add extra liability protection, or umbrella coverage, to better address specific risks in your home.
Other Pre-Move Procedures
Once you get homeowners insurance, that isn't the end of the road.
Understand your mortgage, and how much you owe your lender. You should make every house payment on time, and talk to your lender if you experience hardships.
Check to see if your lender requires you to carry certain levels of homeowners insurance. Often, this is a condition to get a mortgage.
Have a home inspection. Most areas have inspection requirements before someone new can move into a home. If your inspector requires you to make repairs, do not neglect fixing the problems.
If you take the time to protect your home and the risks associated with it, you can start a happy period of occupancy. Never neglect to understand all local regulations for home occupancy and homeowners insurance. If you have questions about your coverage, call one of our agents at 800-725-3434 for more information.
Also check out: Will Loss of Use Home Insurance Help After a Tornado? and Protecting Your Valuables with Home Insurance