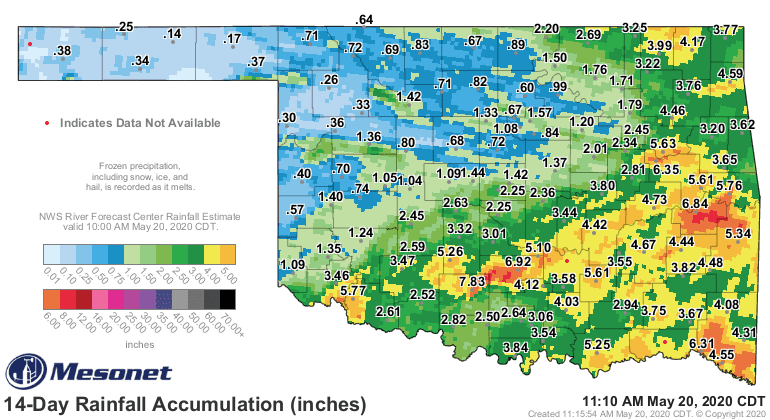 This weather has been a monster, even if we have been lucky to see sun the last few days. With more chances of severe weather in the forecast, the Oklahoma Insurance Department has taken measures to assist insureds across the state get their lives back in order before they deal with insurance paperwork. Let's face it, the last thing we have time for when we're sorting out our homes after a disaster is renewal paperwork, payments, and things of that nature.
Moratorium on Cancellations
Routine is probably the first thing to go when chaotic weather disrupts daily life. Part of our monthly or yearly commitments as policy holders includes, of course, paying bills or reviewing policies as they renew. It's difficult to do that when computer access is limited and the mailbox is floating down the street.
The Insurance Department has issued a bulletin to insurance carriers ordering that no policy in flood-affected zip codes be allowed "to cancel, non-renew, or terminate coverage while this Bulletin is in effect." The bulletin explains that, "this period of time is a grace period during which consumers can take those actions necessary to keep their policies in force." For the time being, the bulletin is in force for 30 days, but the Insurance Department reserves the right to extend the bulletin should severe weather events continue.
What About Rate Increases?
The Department has also declared that insurance companies may not raise rates on insurance policies in affected areas unless a rate change was filed prior to the release of the bulletin. Further, the Department writes that carriers may not "increase premium of any homeowner's insurance policy, or any other personal residential insurance coverage which has been in effect for more than forty-five (45) days solely because the insured filed a first claim against the policy." What does this mean? Your insurance will not and cannot increase until after the bulletin expires, and, if your policy has been in force for at least 45 days, there cannot be a premium increase because you filed your first claim on your policy.
Other Provisions
Residential insurance is not the only type of coverage affected by this bulletin. The Department has also required health insurance companies to allow consumers to refill covered prescriptions even if they have already been recently filled. So, if your medication was lost or destroyed in the storms, you do not have to ration what you have or worry about going without medicine until your next refill date. Your insurance company must allow you to refill it.
This bulletin is enforced in a set list of zip codes affected by floods. While our whole state is under a formal declaration of emergency, only zip codes listed in the bulletin benefit from the listed terms. Click HERE (PDF file) to read the full bulletin to learn more and to determine if your zip codes is included in the declaration.
If You Have Been Affected
If you or someone you know has experienced destruction of property due to the severe weather, please visit damage.ok.gov or call 211 regardless of whether they have insurance coverage or not. This will help Emergency Management collect data and respond appropriately. Residents can report damage to homes, businesses or agriculture through the online survey. If you are our client and need to report a claim, call or contact us online.