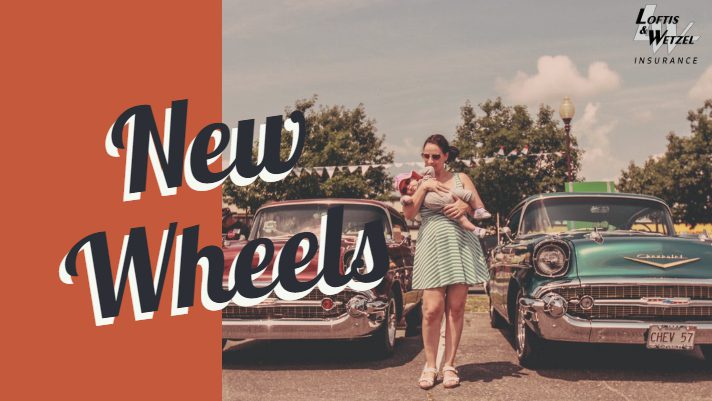 Congratulations on your new vehicle purchase! Or maybe you are thinking about a new purchase– in which case, I applaud your forward thinking!
But now, you surely have questions about what your insurance will do once you make the purchase. The answer to your questions all depend on the circumstances under which you buy the new vehicle. The best thing you can do from the beginning is talk to your agent, but let's take a look at two scenarios: buying a new vehicle and replacing a vehicle.
Buying a New Vehicle
Adding a new vehicle to the fleet? When you purchase a new vehicle, you typically have 14 days OR the number of days until your next renewal (whichever is shorter) during which you are covered according to the broadest coverage you have on your current auto policy. Let's break some of these down into an example.
You buy a new car on June 1st, and your auto renewal is September 28th, then you have 14 days during which you have coverage based on your current auto policy.
You buy a new car on September 21st, and your renewal is on September 28th. In this case, you only have 7 days to give your agent a call to add the vehicle to your policy. After the 28th, you and your vehicle are vulnerable.
The second thing to consider is the amount of coverage that will apply to the vehicle. The coverage that extends to the new vehicle is equal to the broadest coverage on your policy. 
If your policy only confers liability coverage to your vehicles, then your new vehicle will only receive liability coverage; your policy will only cover your liability for damages to other persons or their property.
In order to have comprehensive or collision coverage, at least one of your vehicles must have that coverage in force at the time of the loss.
In order to appropriately cover your vehicle after purchase, it is wise to contact your agent as soon as possible, or within the above date ranges. As soon as you contact your agent, he or she can endorse your policy with the new auto and supply you with auto ID cards.
Replacing a Vehicle on Your Policy
Maybe it's time to swap. If you purchase a new vehicle to replace one on your policy, then your new vehicle enjoys the same coverages as the vehicle it replaced; however, to be appropriately documented and in order to have the auto ID cards on-hand, it is recommended that you contact your agent to make the updates known. After all, you don't want to pay for what you don't own anymore!
Final Thoughts
Since we are an agency and represent many insurers, we have a mantra: "Never say never; never say always." Insurers each have their unique way of doing things and may differ from the practices described here. To get adequate information based on your insurer, you can give us a call and we can advise you.