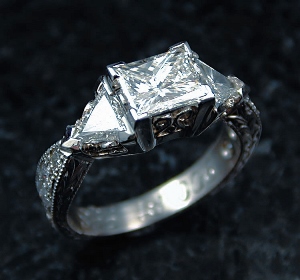 When you're signing up for home insurance, you might assume that everything related to your house is covered in the event of an emergency or other house problem. You're in for a bad time if you don't thoroughly go over your homeowner's insurance policy, though, since there are some major areas that aren't included in the typical policy. Take a look at five things that home insurance won't cover.
Flooding
If your house is on a floodplain, then you have to specifically purchase homeowner's insurance with flood coverage before you can purchase your home. If you aren't in an area with a high flooding risk, however, you won't have a policy that covers this particular natural disaster. There have already been some very severe floods this year that have caused major issues in areas that don't normally get flooded, so if you're concerned, consider having additional coverage added.
Home Business
Your home business equipment is partially covered by the policy, since that covers a certain value of possessions within the home. It does not cover any business liability, only personal liability, which is an issue if you end up getting sued. You need separate business liability insurance to cover this potential situation. Your insurance company might be able to bundle business insurance with your existing home insurance options.
Personal Property Limitations
Homeowners insurance has a generous limit for covering personal items that are damaged within the home, but that limit doesn't always cover your personal situation. If you have expensive possessions, such as musical instruments, fine china, high-end jewelry or other luxury items, add additional personal property protection to your insurance policy.
Mold Damage
Black mold growing throughout the house is a homeowner's worst nightmare. It's expensive to fix, requires a specialist removal team and can lead to a lot of structural damage. It's also not covered by your insurance policy, so you would have to pay for all that out of pocket.
High-Risk Dog Breed Injuries
If you have a dog breed that the insurance company considers high-risk, it will not allow injuries resulting from the dog to be covered under the personal liability section of your homeowners policy. This means that you could end up paying the dog bite victim's medical costs, as well as legal fees if they decide to sue you.
For additional information about Oklahoma City home insurance coverage and its limitations, as well as advice on making sure you're fully covered, call Loftis & Wetzel at 855-360-0466.